Select and research one of the provided mythological deities 
Create a logo and branding elements for the deity's fictitious water bottle company
8" wide x 5.5" high | CMYK | 300 dpi
It must include the following elements: 
Logo and Graphic elements
Nutritional Value 
Ingredient list 
Volume information
Copyright information
Bottling information
I chose Shakti, the Hindu personification of feminine creativity. I wanted to create a modern, clean label with feminine accents. I constructed this pattern using the pen tool in Illustrator.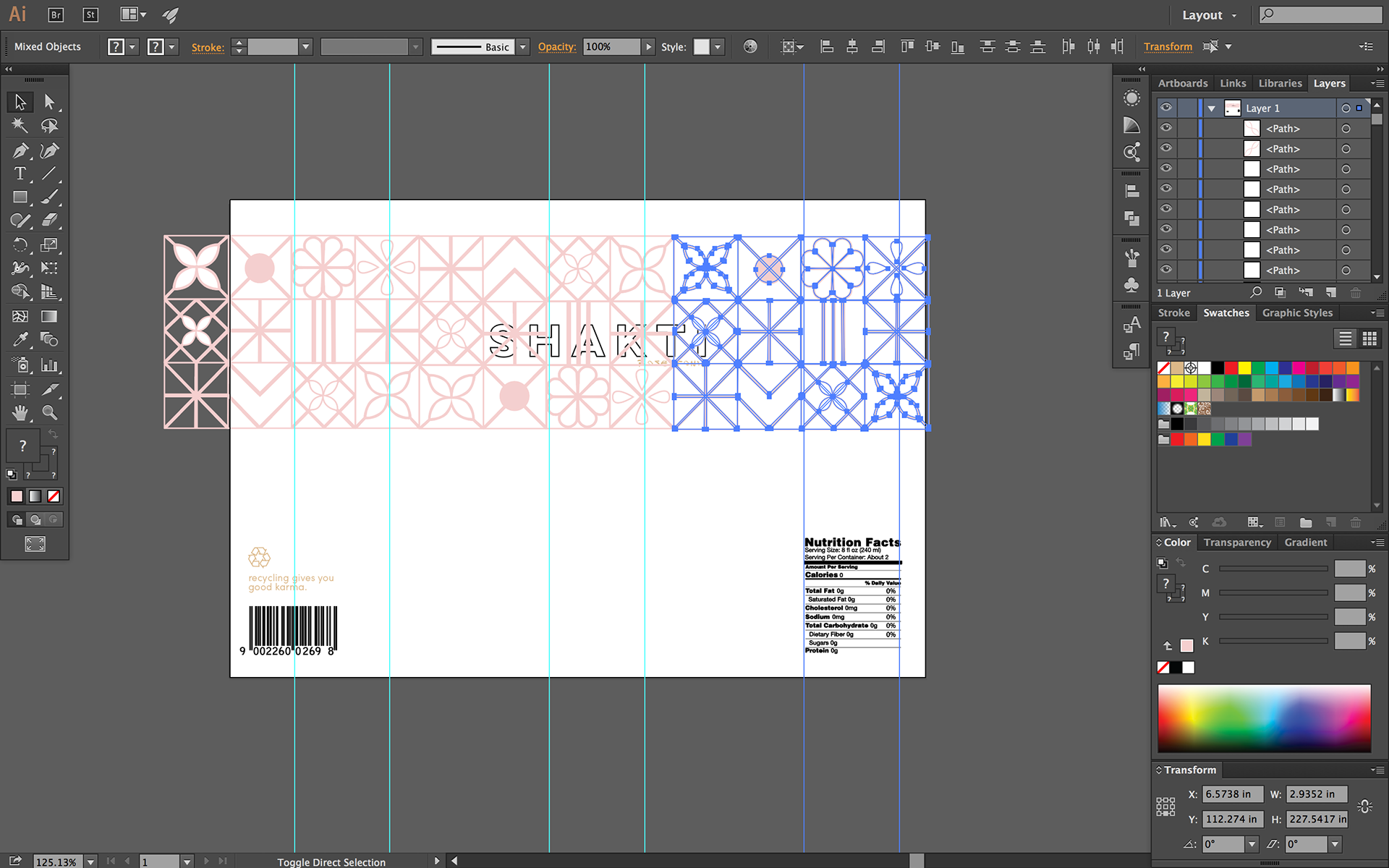 I added the

Shakti

logo and required elements, moving them to one side to keep the rest of the label uncluttered. I changed the pink pattern to a light blush color to make the logo stand out even more. The font used on the logo is Sail. I minimized the swirls and thickened the vertical strokes so the logo's end result is curvy but simple.