Project: Modern Journalism
Trump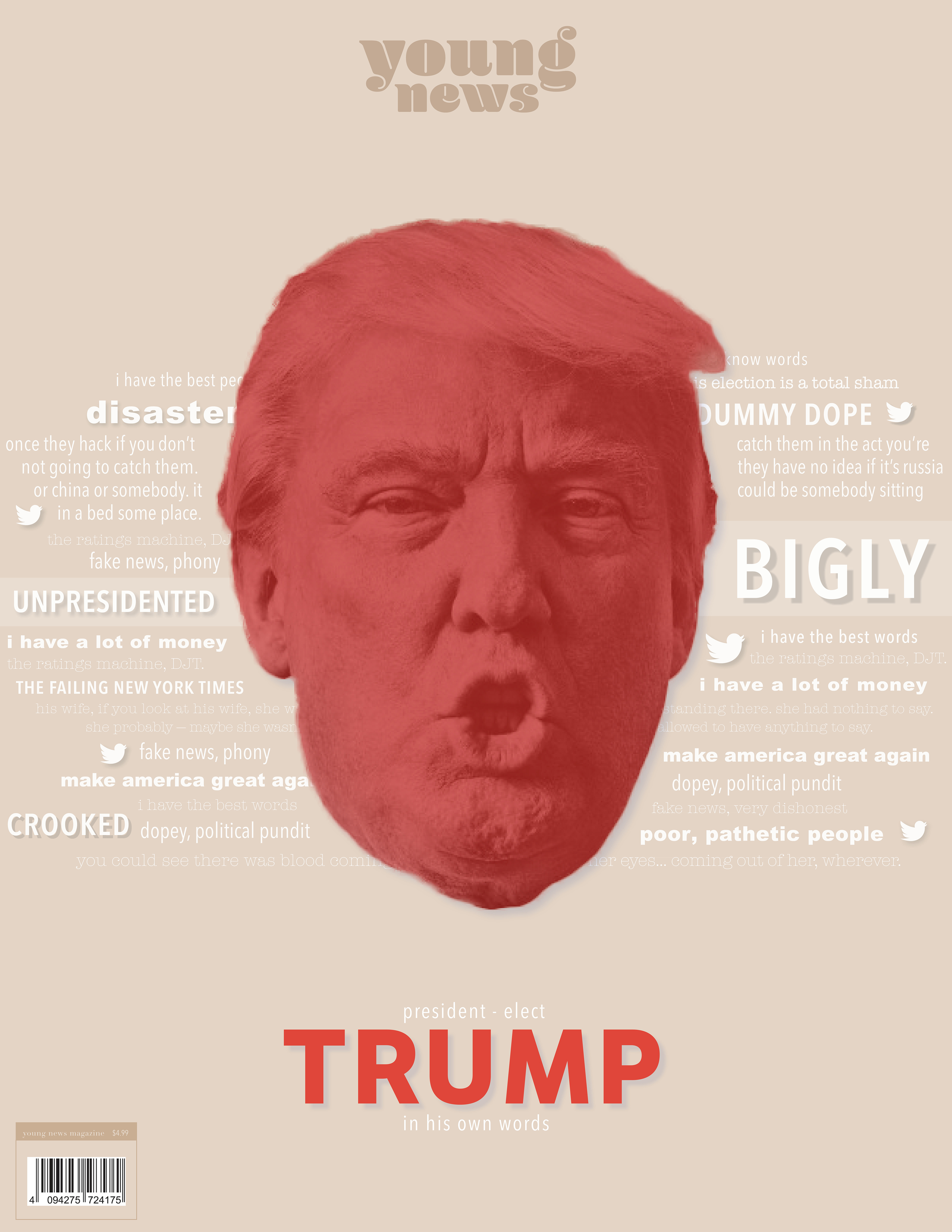 For this project, we were tasked with brainstorming one solution that could benefit the news industry by helping them reach a younger demographic. This magazine cover is an example of a print deliverable for the fictional teen magazine, Young News.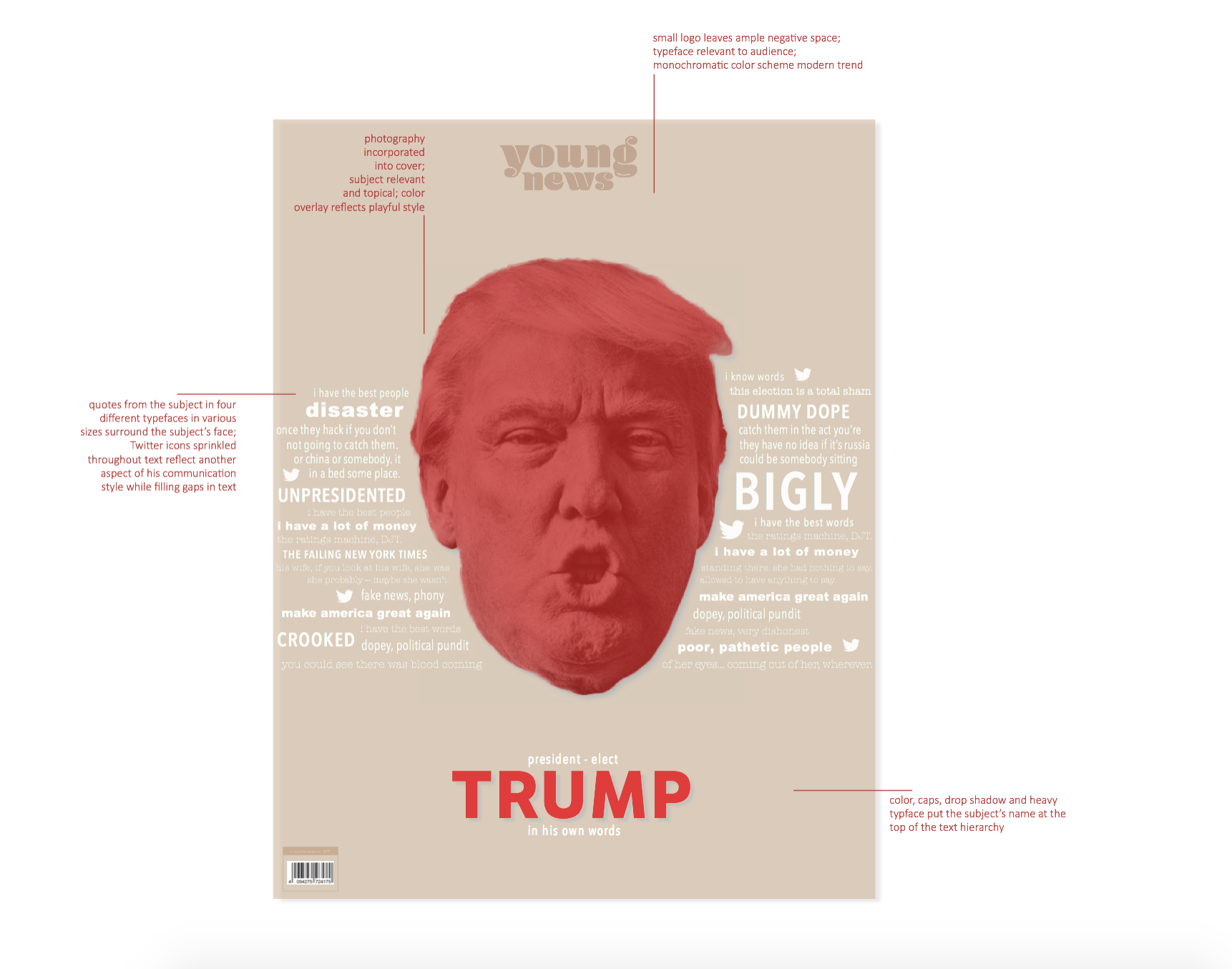 The central image was isolated and given a red overlay in Photoshop. The final product was composed in InDesign. The image and "TRUMP" were given subtle blue shadows to standout from the page. The color palette was chosen to represent red, white and blue in a modern way, making it appealing to the magazine's young demographic.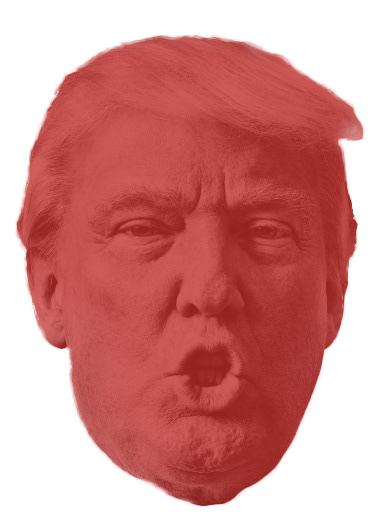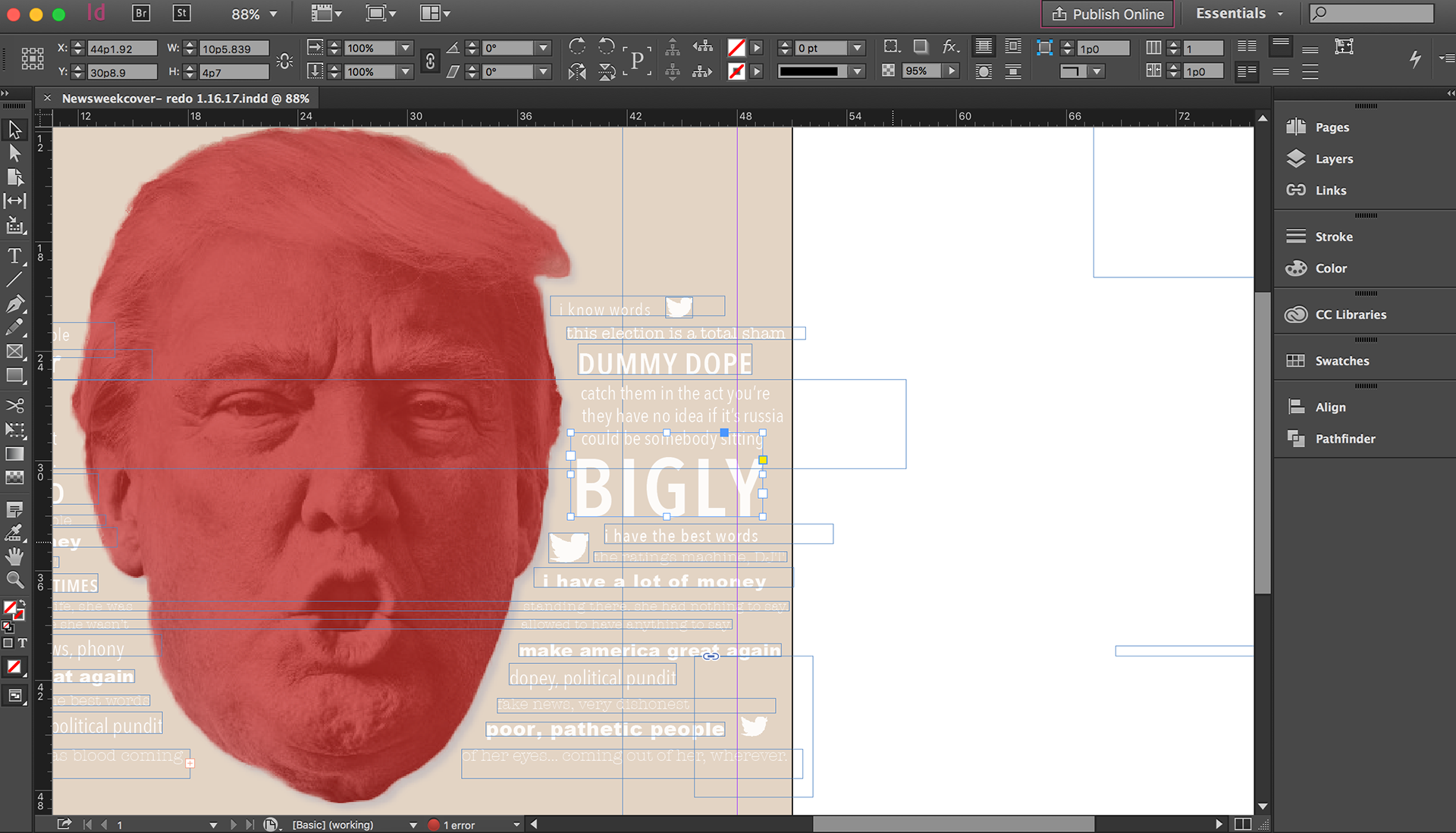 A text cloud creates reader interest without requiring a time commitment. The magazine's potential buyer can quickly pass by the magazine on the newsstand and immediately recognize the message and tone of the cover story.