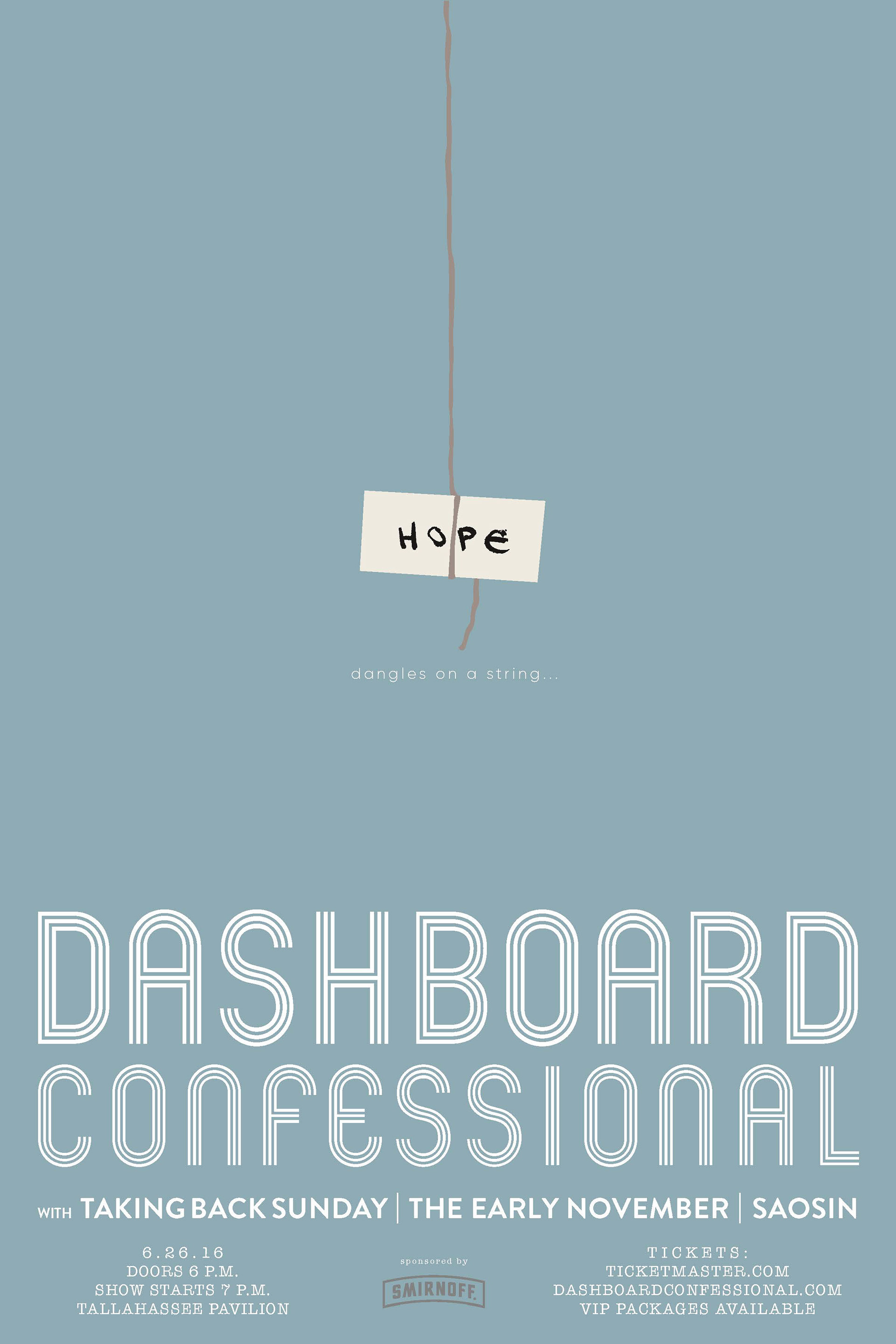 Use InDesign to compose typographically-driven gig poster 
Include event name, location, date, time, website
No more than 30% of the poster can be created outside of InDesign
12" x 18" | 300 dpi | CMYK color space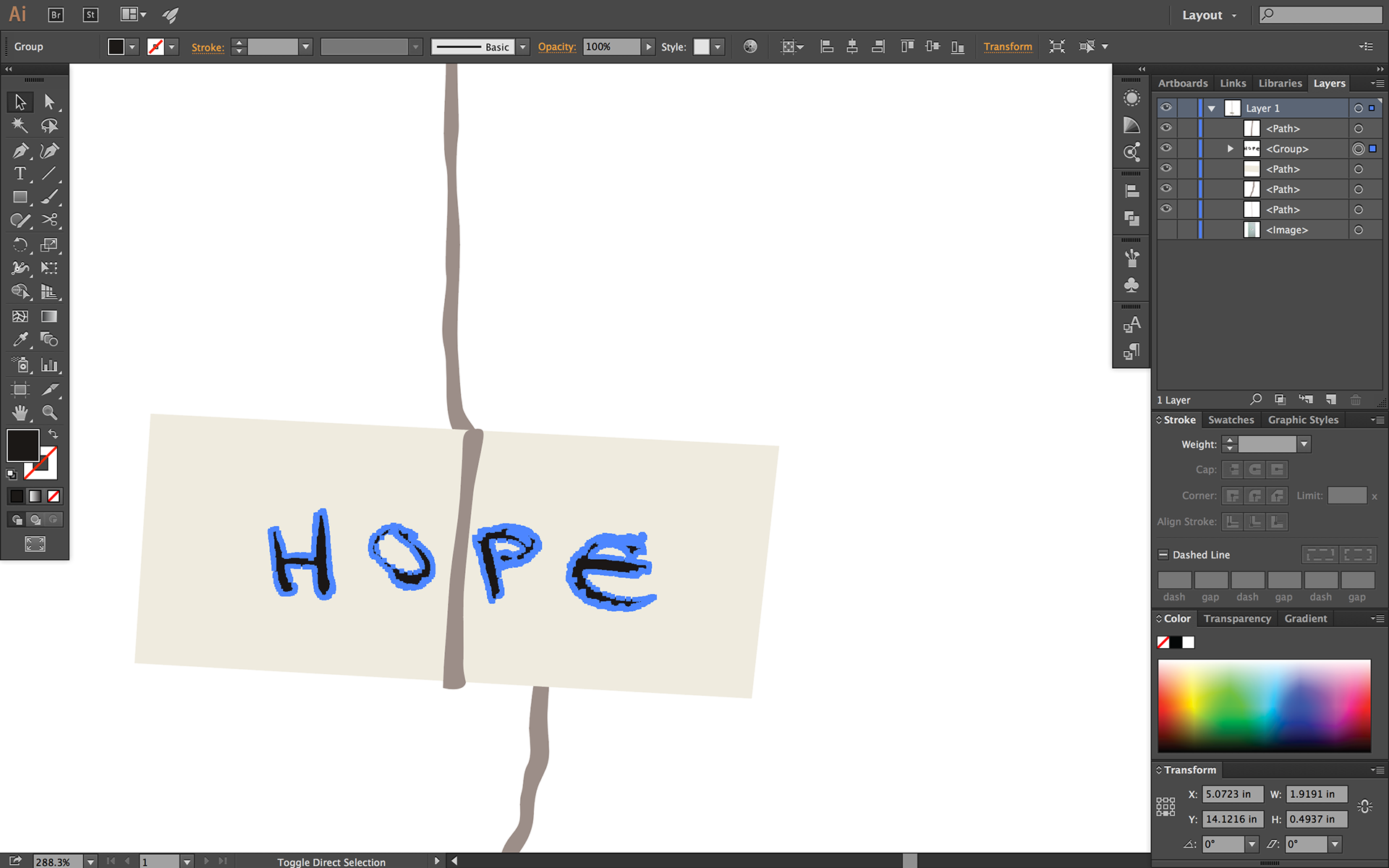 First, I created the graphic from a found photo using the pen tool in Adobe Illustrator.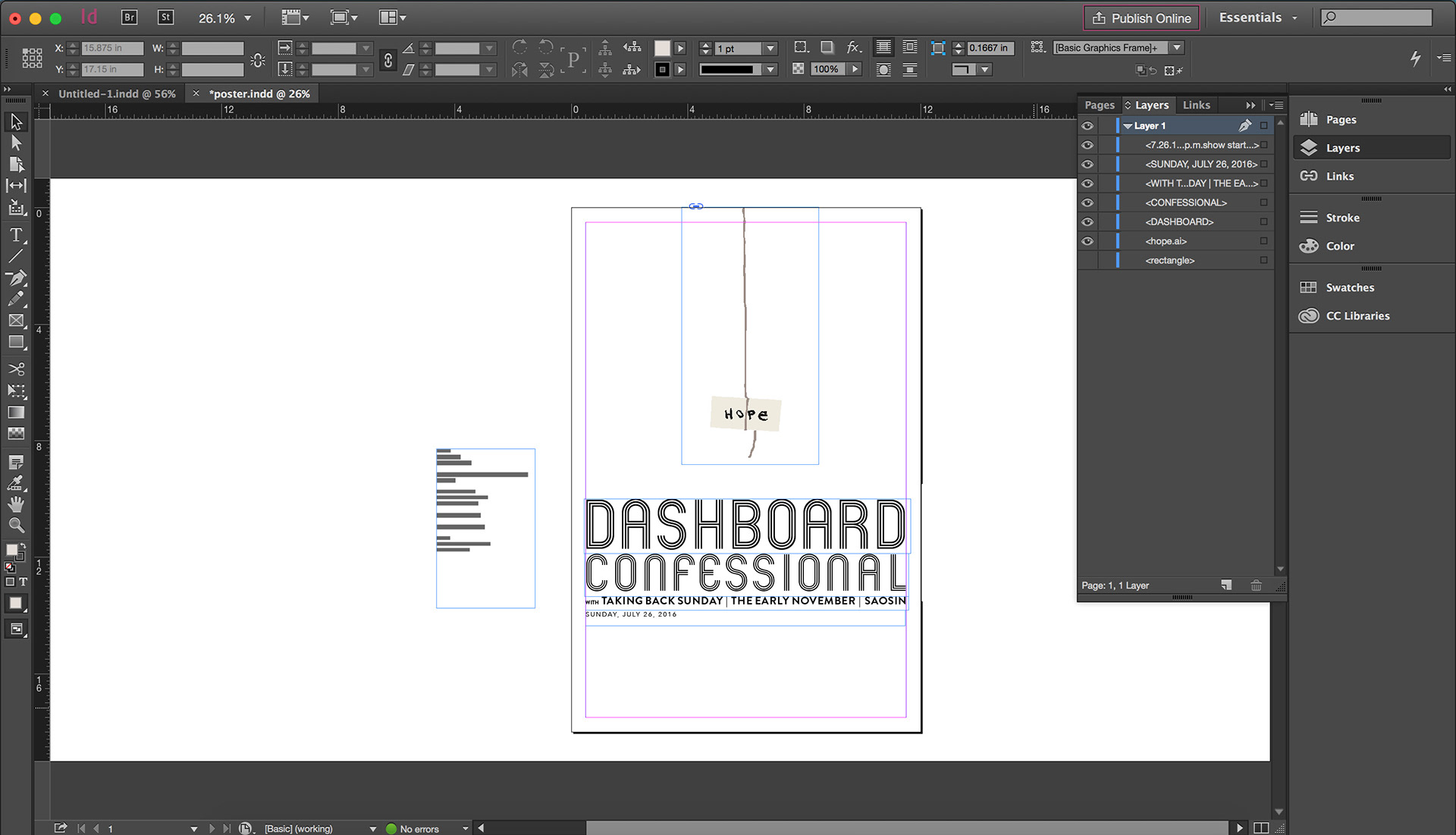 I placed it in a graphic frame created on the InDesign artboard, then resized and centered it. I created a text frame to the left of the board with the pertinent information I wanted to include on my poster and began to incorporate it into my design.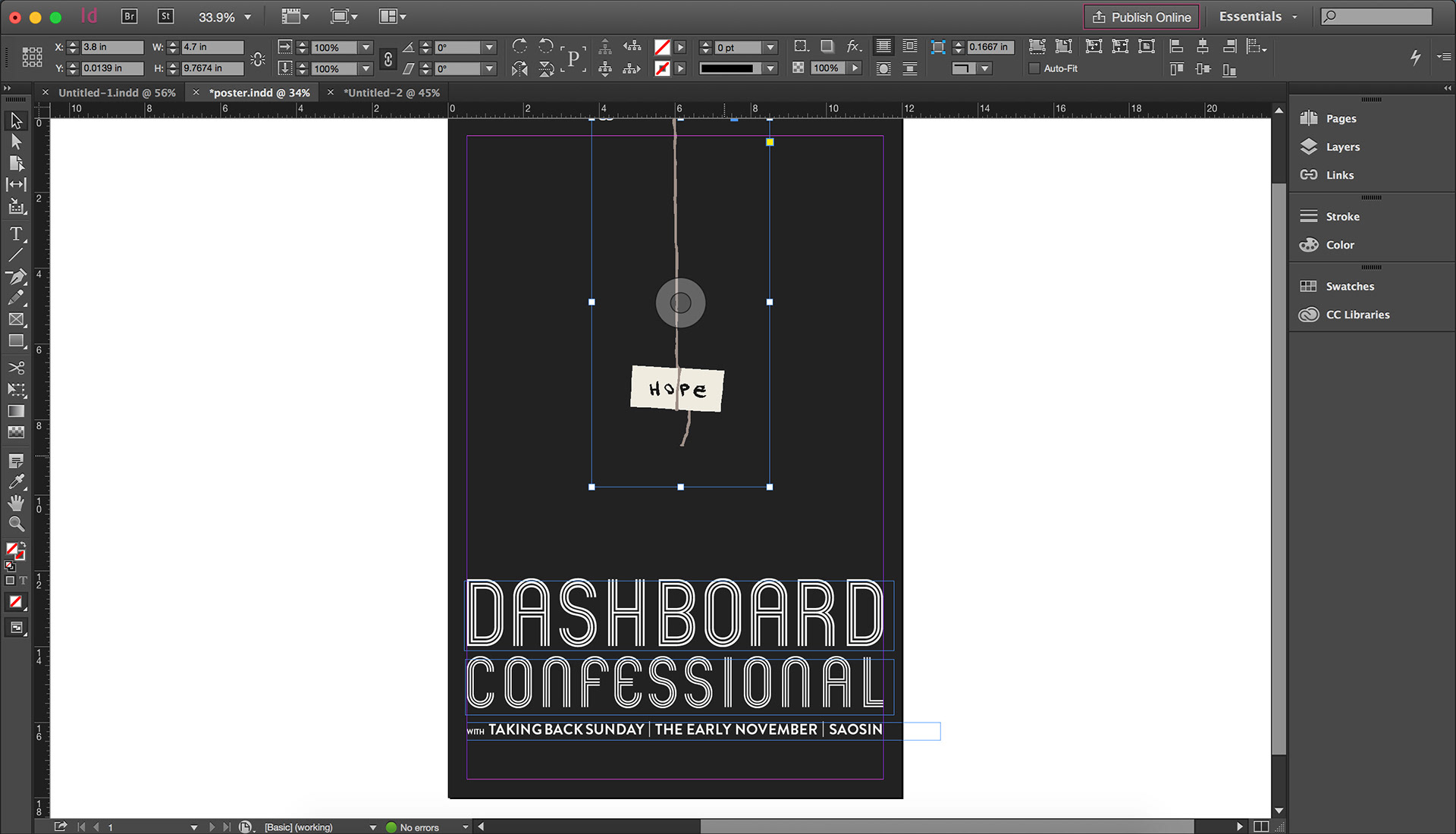 Dashboard Confessional: Mexcellent
Taking Back Sunday, etc: Brandon Grotesque BOLD
Concert information: American Typewriter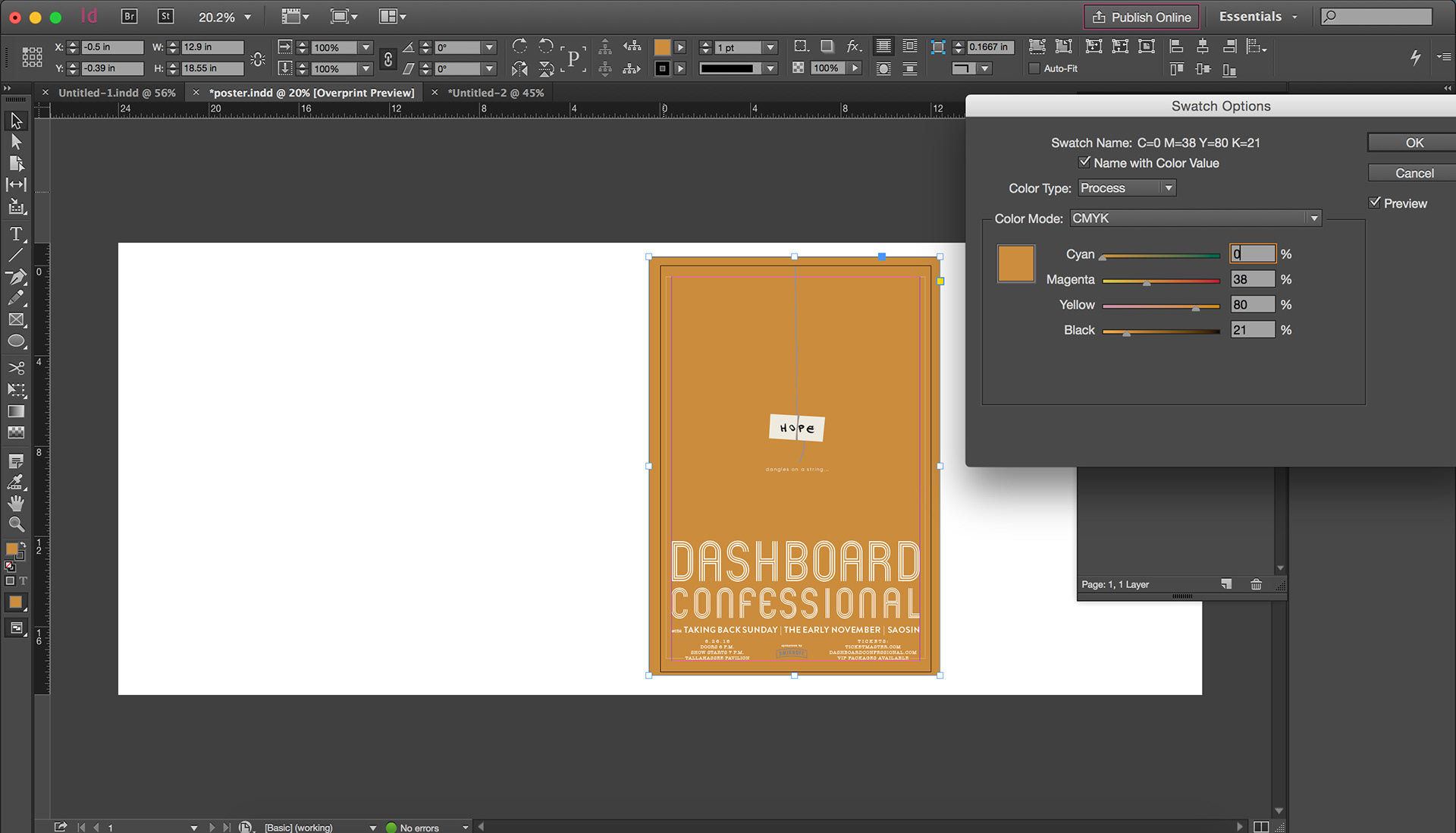 I added a tagline under the graphic, and concert information in two columns on the bottom right and left corners. I placed the Smirnoff icon in the center. I adjusted the fonts of the band names to reach the left and right margin lines, and played with several background color options.