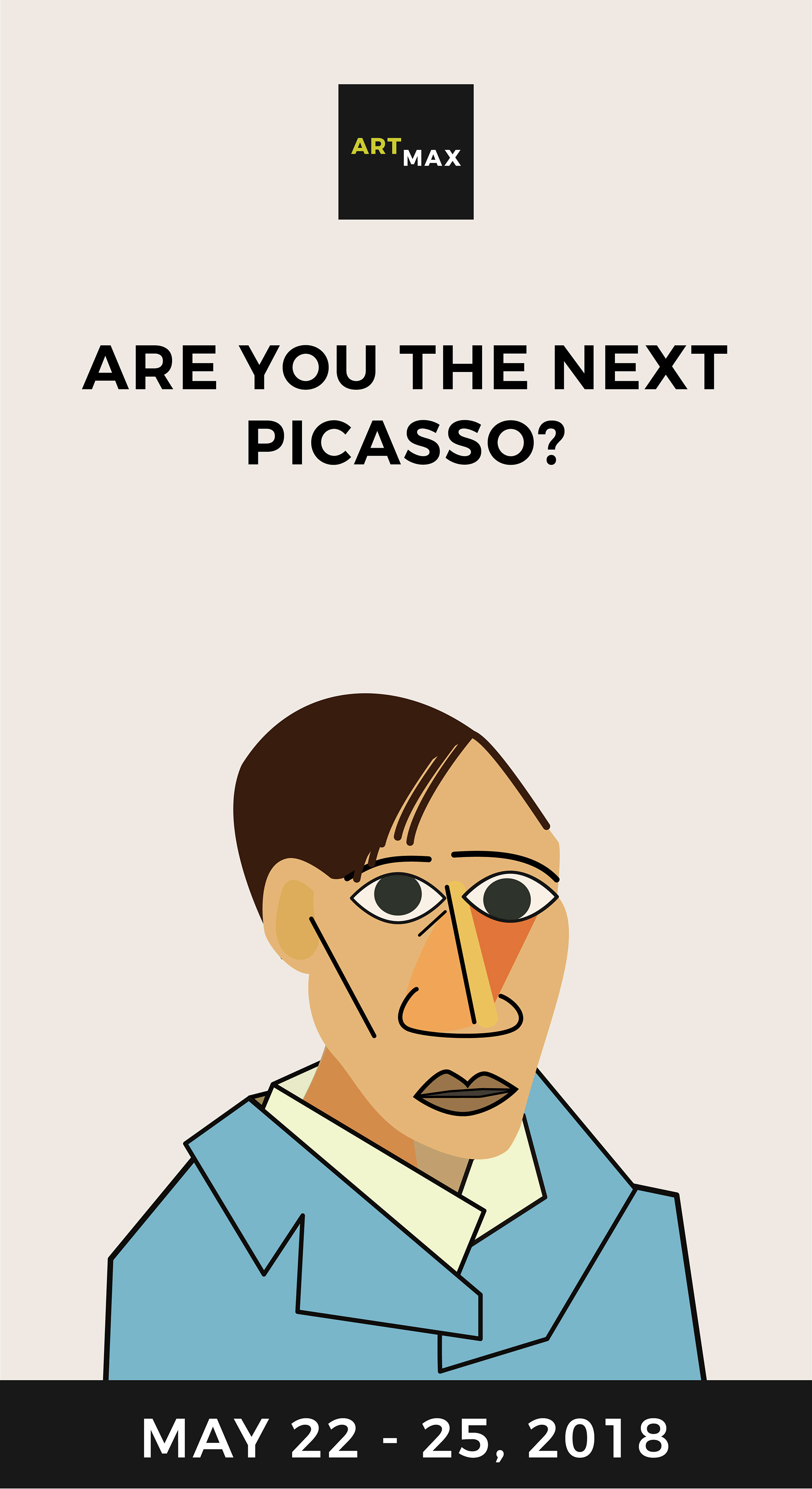 This is a poster designed for advertising ARTMAX 2018, a fictional art festival that makes modern art industry leaders, tastemakers and artists accessible to the general public. 
The depiction of Picasso was inspired by one of his self portraits and could be part of a series of posters and ads featuring famous artists. A cheeky tagline was added to boost viewer curiosity.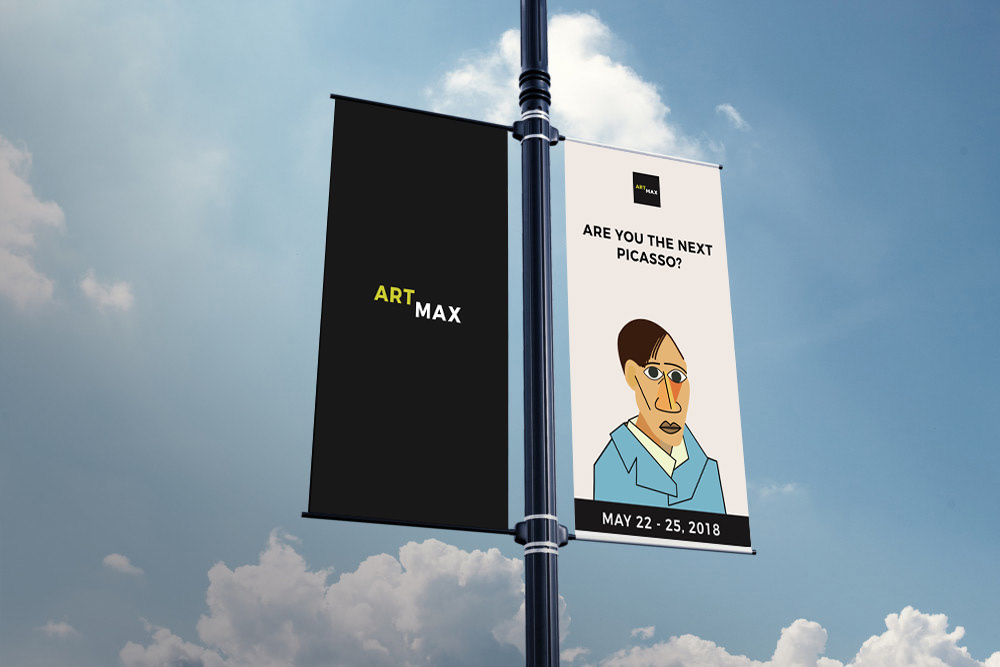 Another asset of the festival is a web display banner for use at the top or bottom of a web page. A linked button to the festival web page is featured and flashes of color blocks draw attention to the ad.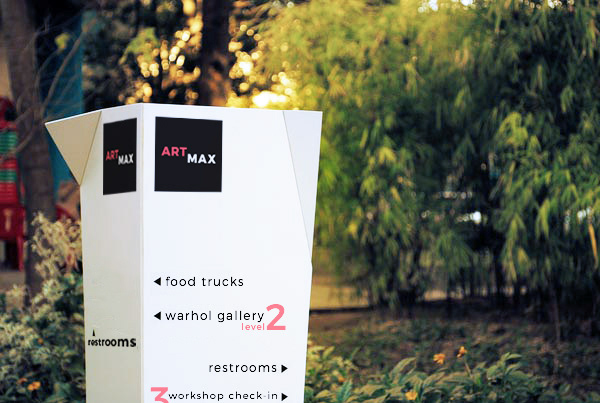 Directional signage was also designed to keep every element of ARTMAX on brand. The light colored, geometric stands can be found throughout the venue to provide direction. The bold festival logo on each side makes it easily recognizable as a beacon of information and the typeface and colors featured on each side are consistent with the rest of the festival deliverables.