ARTMAX 2018: Mobile Application
Mobile Application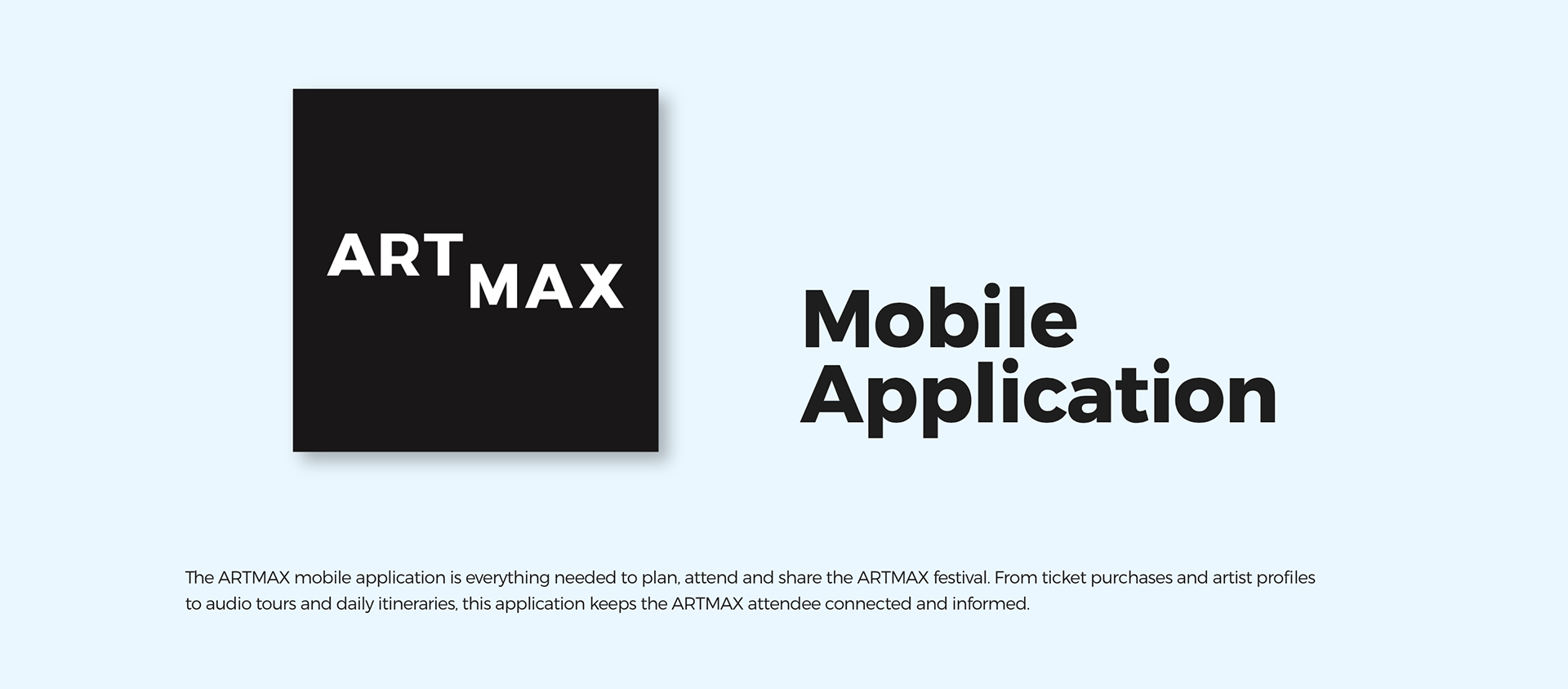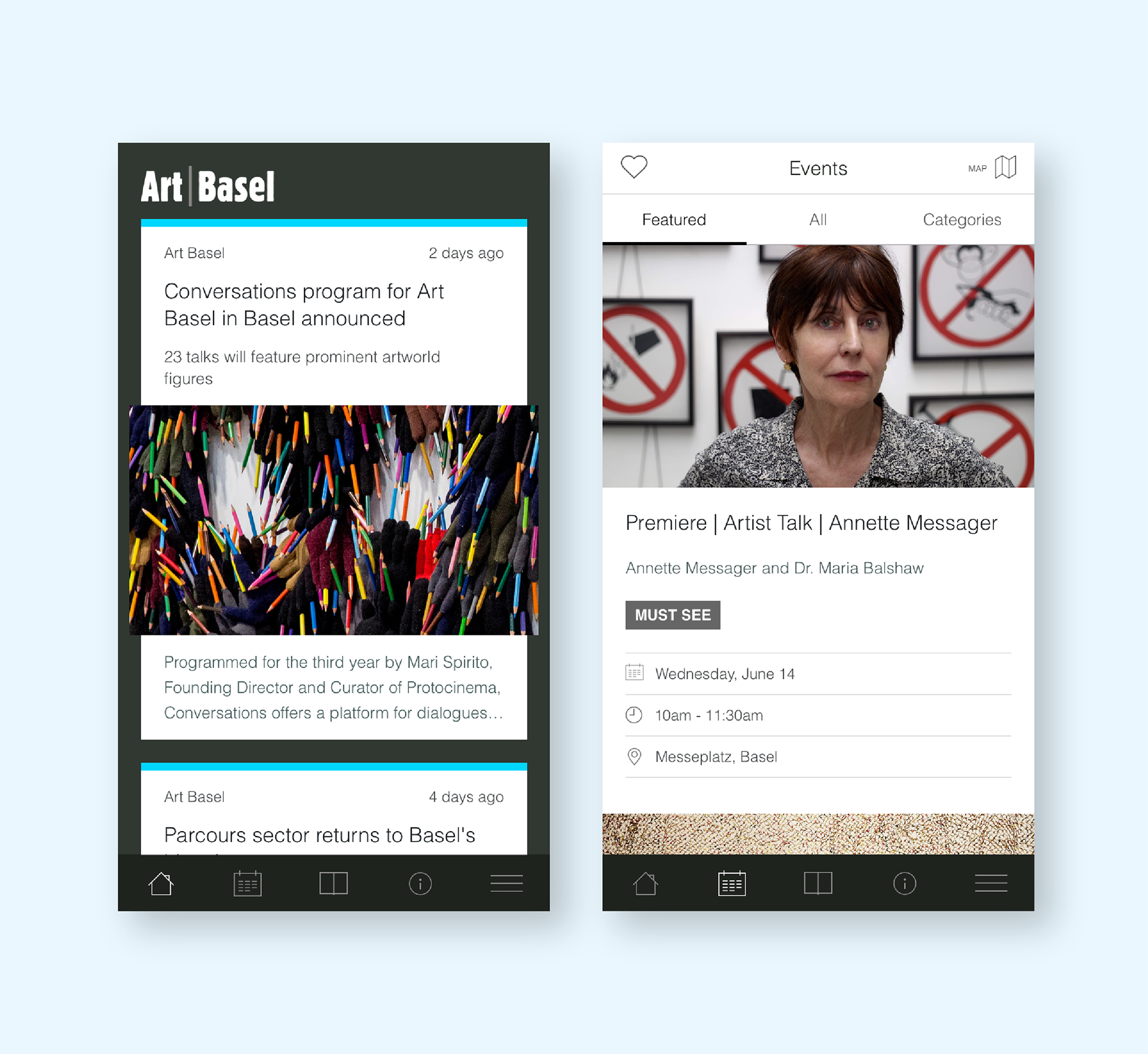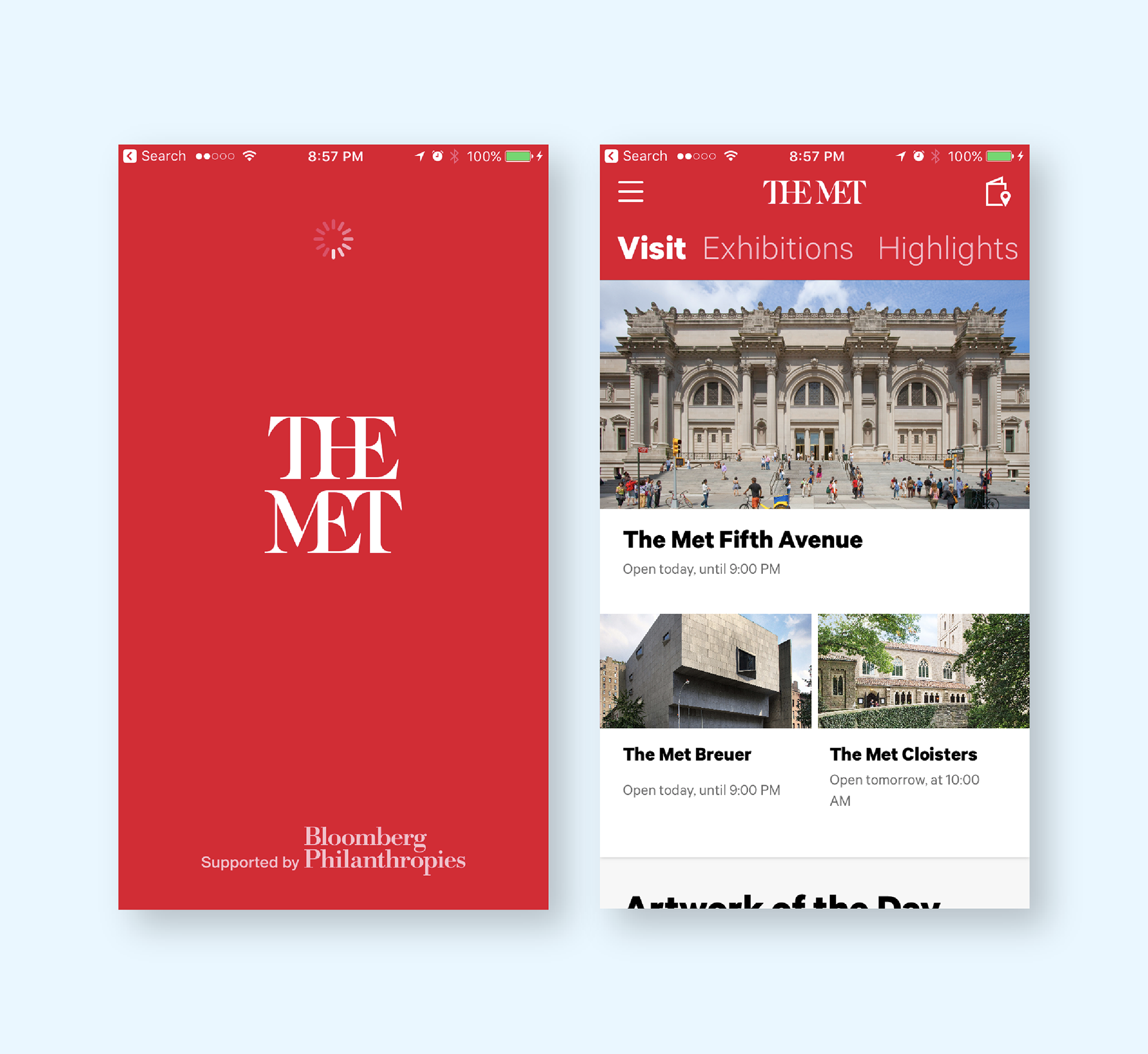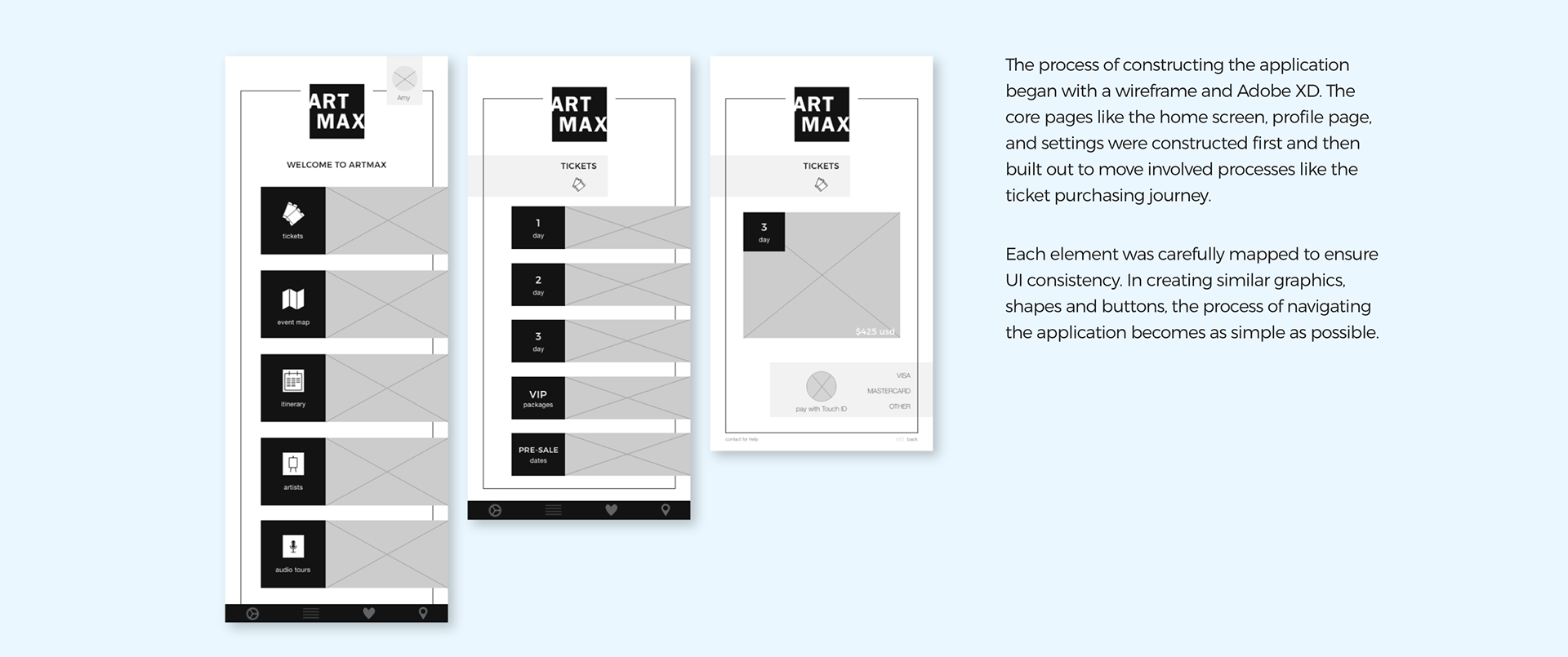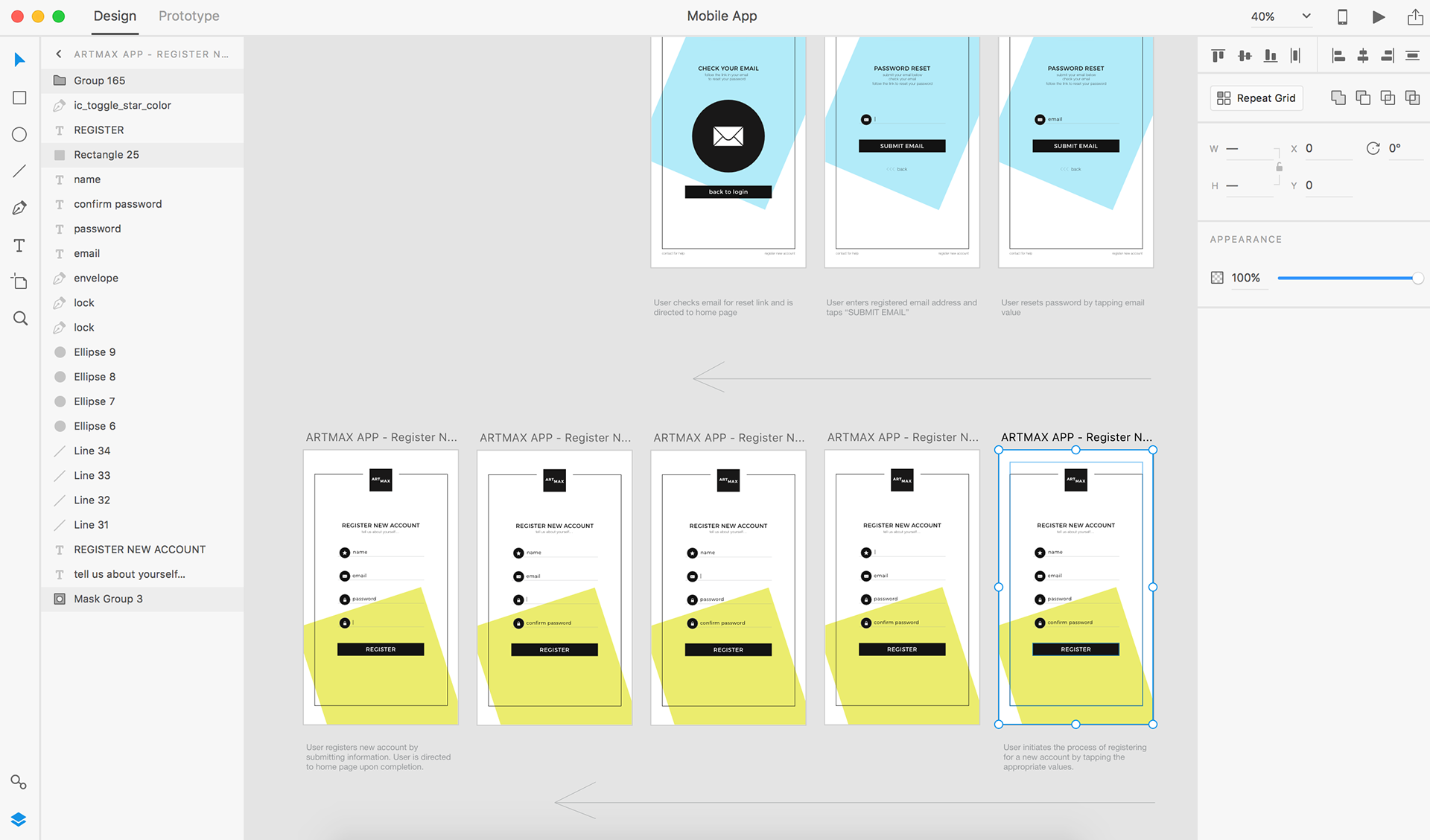 Once the design of each application screen is complete, notes are added showing the flow of use from one screen to the next. User goals are also labeled to show the purpose of each screen and the user's navigation possibilities.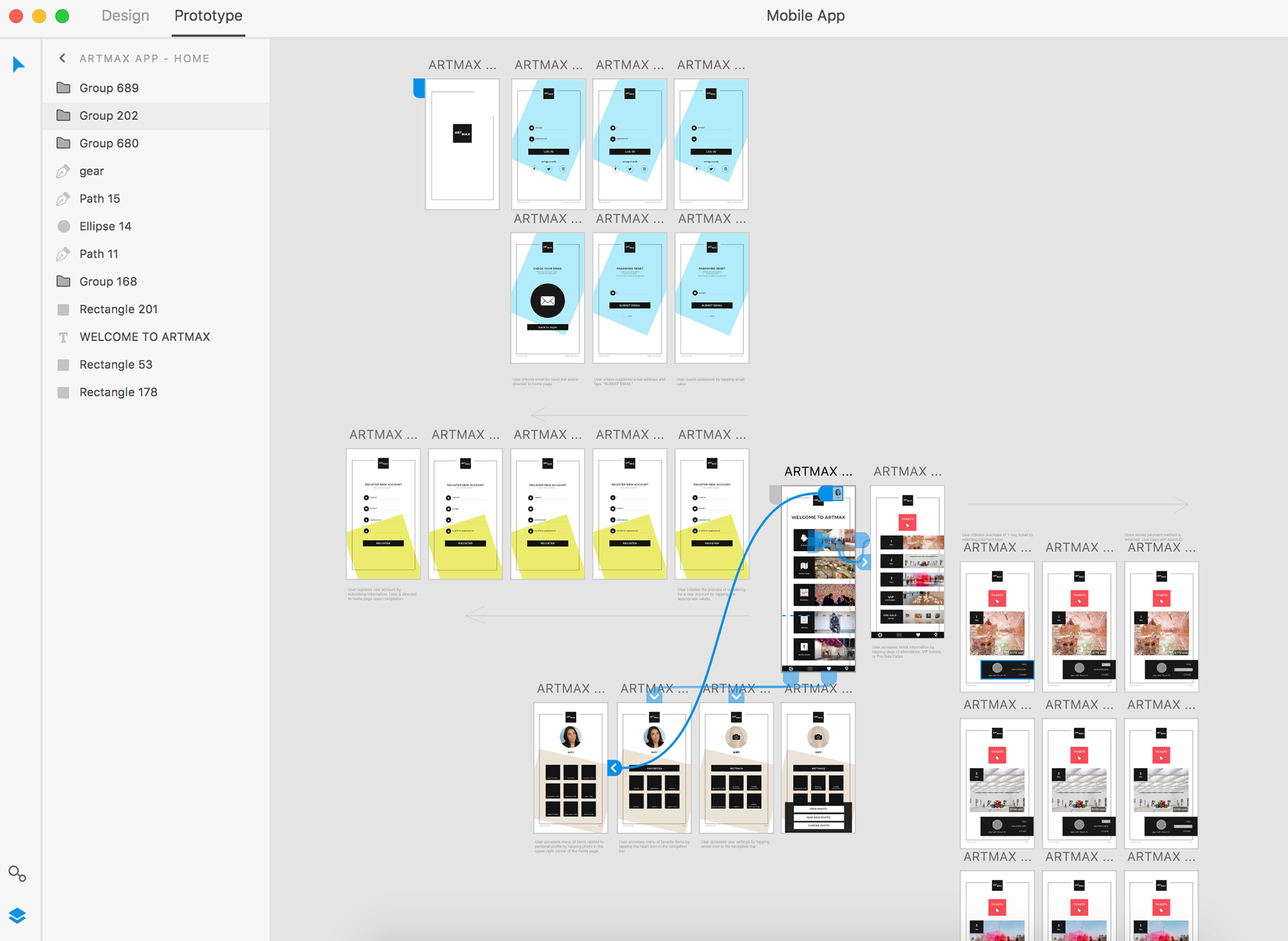 Finally, interaction is added to each screen so the user can navigate from one destination to the next. Each element on the screen is linked to another to allow the user to navigate the prototype application just like a normally functioning mobile app.
By sending out a link to the prototype, users are able to troubleshoot navigation issues and suggest design improvements for the final design. 
The stock images were imported into the app and the colors from the branding assets were implemented on each page. 
Minor adjustments were made to the size of the logo at the top center of each page, as well as the placement and shape 
of the color blocks on each page.
The prototype to the right shows the login process, password retrieval, new account registration, and ticket purchase 
The use of white space adds organization and breathing room to each element. Uniform spacing makes finding the 
call to action buttons easier to find for the user.
Y
ou can view the rest of the ARTMAX Experience
HERE